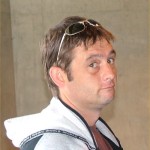 I've been working with SAP authorisations since 1998 when I joined a Europe-wide SAP implementation project undertaken by the company for which I was working as a management accountant.
Since then, I have worked on many projects both in management and consulting capacities, sometimes both at the same time!
The projects I have helped to deliver range from small, single company installations to truly global roll-outs, audit remediation and SOx programs, catering for all aspects of SAP security roles and authorisations. Since 2008, I have become interested in GRC, specifically in the Access Controls modules where I find that my experience in management accounting and SAP authorisations are invaluable.
These days, I work mostly as a freelance consultant with a few trusted associates and am always looking for new challenges in the Security and GRC area.
Please feel free to contact me using the form on this site if you think I can help and I'll be in touch.